HAPPY NEW YEAR!! There were a lot of downs this past year, but the biggest disappointment of 2020 was probably the fact that I just…didn't read the books I told myself I would. I had a huge list in January of everything I wanted to get to this year, and unfortunately only got to a few of them. SO. I'm making this list to force myself to read books that have been on my TBR for way too long. Whether or not I'll actually get to all these is yet to be known, but hopefully I'll at least be able to cross a few of these off my list and maybe you'll find a book or two from here that interests you!
SKYWARD by Brandon Sanderson
Spensa's world has been under attack for hundreds of years. An alien race called the Krell leads onslaught after onslaught from the sky in a never-ending campaign to destroy humankind. Humanity's only defense is to take to their ships and fight the enemy in the skies. Pilots have become the heroes of what's left of the human race.
Spensa has always dreamed of being one of them; of soaring above Earth and proving her bravery. But her fate is intertwined with her father's – a pilot who was killed years ago when he abruptly deserted his team, placing Spensa's chances of attending flight school somewhere between slim and none.
No one will let Spensa forget what her father did, but she is still determined to fly. And the Krell just made that a possibility. They've doubled their fleet, making Spensa's world twice as dangerous . . . but their desperation to survive might just take her skyward . . .
STRANGE THE DREAMER by Laini Taylor
The dream chooses the dreamer.
Since he was five years old, Lazlo Strange has been obsessed with the mythic lost city of Weep, but it would take someone bolder than he to go in search of it. Then a stunning opportunity presents itself – in the person of a hero called the Godslayer and a band of legendary warriors, and he has to seize his chance or lose his dream forever.
What happened in Weep to cut it off from the world? What did the Godslayer slay that went by the name of god? And what is the mysterious problem he now seeks help in solving?
The answers await in Weep, but so do many more mysteries – including the blue-skinned goddess who visits Lazlo's dreams . . .
JADE CITY by Fonda Lee
TWO CRIME FAMILIES, ONE SOURCE OF POWER: JADE.
Jade is the lifeblood of the city of Janloon – a stone that enhances a warrior's natural strength and speed. Jade is mined, traded, stolen and killed for, controlled by the ruthless No Peak and Mountain families.
When a modern drug emerges that allows anyone – even foreigners – to wield jade, simmering tension between the two families erupts into open violence. The outcome of this clan war will determine the fate of all in the families, from their grandest patriarch to even the lowliest runner on the streets.
Jade City is an epic tale of blood, family, honour, and of those who live and die by ancient laws in a changing world.
THE MARTIAN by Andy Weir
I'm stranded on Mars.
I have no way to communicate with Earth.
I'm in a habitat designed to last 31 days.
If the oxygenator breaks down, I'll suffocate. If the water reclaimer breaks down, I'll die of thirst. If the hab breaches, I'll just kind of explode. If none of those things happen, I'll eventually run out of food and starve to death.
So yeah. I'm screwed.
THE SONG OF ACHILLES by Madeline Miller
Greece in the age of heroes. Patroclus, an awkward young prince, has been exiled to the court of King Peleus and his perfect son Achilles. Despite their differences, Achilles befriends the shamed prince, and as they grow into young men skilled in the arts of war and medicine, their bond blossoms into something deeper – despite the displeasure of Achilles's mother Thetis, a cruel sea goddess. But when word comes that Helen of Sparta has been kidnapped, Achilles must go to war in distant Troy and fulfill his destiny. Torn between love and fear for his friend, Patroclus goes with him, little knowing that the years that follow will test everything they hold dear.
THE DIVINERS by Libba Bray
It's 1920s New York City. It's flappers and Follies, jazz and gin. It's after the war but before the depression. And for certain group of bright young things it's the opportunity to party like never before.
For Evie O'Neill, it's escape. She's never fit in in small town Ohio and when she causes yet another scandal, she's shipped off to stay with an uncle in the big city. But far from being exile, this is exactly what she's always wanted: the chance to show how thoroughly modern and incredibly daring she can be.
But New York City isn't about just jazz babies and follies girls. It has a darker side. Young women are being murdered across the city. And these aren't crimes of passion. They're gruesome. They're planned. They bear a strange resemblance to an obscure group of tarot cards. And the New York City police can't solve them alone.
Evie wasn't just escaping the stifling life of Ohio, she was running from the knowledge of what she could do. She has a secret. A mysterious power that could help catch the killer – if he doesn't catch her first.
NINTH HOUSE by Leigh Bardugo
Galaxy 'Alex' Stern is the most unlikely member of Yale's freshman class. A dropout and the sole survivor of a horrific, unsolved crime, Alex was hoping for a fresh start. But a free ride to one of the world's most prestigious universities was bound to come with a catch.
Alex has been tasked with monitoring the mysterious activities of Yale's secret societies – well-known haunts of the rich and powerful. Now there's a dead girl on campus and Alex seems to be the only person who won't accept the neat answer the police and campus administration have come up with for her murder.
Because Alex knows the secret societies are far more sinister and extraordinary than anyone ever imagined. They tamper with forbidden magic. They raise the dead. And sometimes they prey on the living . . .
DARKDAWN by Jay Kristoff
Because this is the third (and final) book in a trilogy, I won't post the summary in case of spoilers. But, if you haven't read these books yet, you totally should! There are badass characters, a talking cat, and if that hasn't convinced you, just take a look at the stunning covers.
AMERICAN STREET by Ibi Zoboi
On the corner of American Street and Joy Road, Fabiola Toussaint thought she would finally find une belle vie-a good life.
But after they leave Port-au-Prince, Haiti, Fabiola's mother is detained by U.S. immigration, leaving Fabiola to navigate her loud American cousins, Chantal, Donna, and Princess; the grittiness of Detroit's west side; a new school; and a surprising romance, all on her own.
Just as she finds her footing in this strange new world, a dangerous proposition presents itself, and Fabiola soon realizes that freedom comes at a cost. Trapped at the crossroads of an impossible choice, will she pay the price for the American dream?
THE CRUEL PRINCE by Holly Black
Of course I want to be like them. They're beautiful as blades forged in some divine fire. They will live forever.
And Cardan is even more beautiful than the rest. I hate him more than all the others. I hate him so much that sometimes when I look at him, I can hardly breathe.
One terrible morning, Jude and her sisters see their parents murdered in front of them. The terrifying assassin abducts all three girls to the world of Faerie, where Jude is installed in the royal court but mocked and tormented by the Faerie royalty for being mortal. As Jude grows older, she realises that she will need to take part in the dangerous deceptions of the fey to ever truly belong.
But the stairway to power is fraught with shadows and betrayal. And looming over all is the infuriating, arrogant and charismatic Prince Cardan . . .
Dramatic and thrilling fantasy blends seamlessly with enthralling storytelling to create a fully realised and seductive world, brimful of magic and romance.
SUCH A FUN AGE by Kiley Reid
When Emira is apprehended at a supermarket for 'kidnapping' the white child she's actually babysitting, it sets off an explosive chain of events. Her employer Alix, a feminist blogger with the best of intentions, resolves to make things right.
But Emira herself is aimless, broke and wary of Alix's desire to help. When a surprising connection emerges between the two women, it sends them on a crash course that will upend everything they think they know – about themselves, each other, and the messy dynamics of privilege.
SUMMER OF SALT by Katrina Leno
Georgina Fernweh waits impatiently for the tingle of magic in her fingers-magic that has touched every woman in her family. But with her eighteenth birthday looming at the end of this summer, Georgina fears her gift will never come.
Over the course of her last summer on the island-a summer of storms, falling in love, and the mystery behind one rare three-hundred-year-old bird-Georgina will learn the truth about magic, in all its many forms.
THE POPPY WAR by R.F. Kuang
A brilliantly imaginative epic fantasy debut, inspired by the bloody history of China's twentieth century and filled with treachery and magic.
When Rin aced the Keju – the test to find the most talented students in the Empire – it was a shock to everyone: to the test officials, who couldn't believe a war orphan from Rooster Province could pass without cheating; to Rin's guardians, who had hoped to get rich by marrying her off; and to Rin herself, who realized she was finally free from a life of servitude. That she got into Sinegard – the most elite military school in Nikan – was even more surprising.
But surprises aren't always good.
Because being a dark-skinned peasant girl from the south is not an easy thing at Sinegard. Fighting the prejudice of rival classmates, Rin discovers that she possesses a lethal, unearthly power – an aptitude for the nearly-mythical art of shamanism. Exploring the depths of her gift with the help of psychoactive substances and a seemingly insane teacher, Rin learns that gods long thought dead are very much alive – and that mastering these powers could mean more than just surviving school.
For while the Nikara Empire is at peace, the Federation of Mugen still lurks across a narrow sea. The Federation occupied Nikan for decades after the First Poppy War, and only barely lost the continent in the Second. And while most people calmly go about their lives, a few are aware that a Third Poppy War is just a spark away…
MIDDLEGAME by Seanan McGuire
Meet Roger. Skilled with words, languages come easily to him. He instinctively understands how the world works through the power of story. Meet Dodger, his twin. Numbers are her world, her obsession, her everything. All she understands, she does so through the power of math. Roger and Dodger aren't exactly human, though they don't realise it. They aren't exactly gods, either. Not entirely. Not yet. Meet Reed, skilled in the alchemical arts like his progenitor before him. Reed created Dodger and her brother. He's not their father. Not quite. But he has a plan: to raise the twins to the highest power, to ascend with them and claim their authority as his own. Godhood is attainable. Pray it isn't attained.
THE ONE by John Marrs
One simple mouth swab is all it takes. A quick DNA test to find your perfect partner – the one you're genetically made for.
A decade after scientists discover everyone has a gene they share with just one other person, millions have taken the test, desperate to find true love. Now, five more people meet their Match. But even soul mates have secrets. And some are more shocking – and deadlier – than others…
THE KINGDOM OF BACK by Marie Lu
Two siblings. Two brilliant talents. But only one Mozart.
Born with a gift for music, Nannerl Mozart has just one wish–to be remembered forever. But even as she delights audiences with her masterful playing, she has little hope she'll ever become the acclaimed composer she longs to be. She is a young woman in 18th century Europe, and that means composing is forbidden to her. She will perform only until she reaches a marriageable age–her tyrannical father has made that much clear.
And as Nannerl's hope grows dimmer with each passing year, the talents of her beloved younger brother, Wolfgang, only seem to shine brighter. His brilliance begins to eclipse her own, until one day a mysterious stranger from a magical land appears with an irresistible offer. He has the power to make her wish come true–but his help may cost her everything.
KNOW MY NAME by Chanel Miller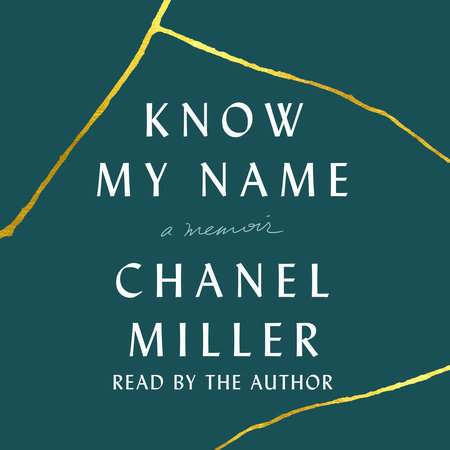 'To girls everywhere, I am with you. On nights when you feel alone, I am with you. When people doubt you or dismiss you, I am with you. I fought every day for you. So never stop fighting, I believe you.'
Chanel Miller's story changed our world forever. In 2016 Brock Turner was sentenced to just six months in jail after he was caught sexually assaulting her on Stanford's campus. His light sentencing, and Chanel's victim impact statement, which was read by eleven million people in four days, sparked international outrage and action.
Know My Name is an intimate, profoundly moving memoir that exposes a patriarchal culture biased to protect perpetrators, a criminal justice system designed to fail the most vulnerable, and ultimately shines with the courage required to move through suffering and live a full and beautiful life. Entwining pain, resilience, and humour, this breath-taking memoir will stand as a modern classic.
A WOMAN IS NO MAN by Etaf Rum
Three generations of Palestinian-American women living in Brooklyn are torn between individual desire and the strict mores of Arab culture in this heart-wrenching story of love, intrigue and courage.
Palestine, 1990. Seventeen-year-old Isra prefers reading books to entertaining the suitors her father has chosen for her. Over the course of a week, the naive and dreamy girl finds herself quickly betrothed and married, and is soon living in Brooklyn. There Isra struggles to adapt to the expectations of her oppressive mother-in-law Fareeda and strange new husband Adam, a pressure that intensifies as she begins to have children – four daughters instead of the sons Fareeda tells Isra she must bear.
Brooklyn, 2008. Eighteen-year-old Deya, Isra's oldest daughter, must meet with potential husbands at her grandmother Fareeda's insistence, though her only desire is to go to college. But her grandmother is firm on the matter: the only way to secure a worthy future for Deya is through marriage to the right man.
But fate has a will of its own, and soon Deya will find herself on an unexpected path that leads her to shocking truths about her family…
FROM LUKOV WITH LOVE by Mariana Zapata
If someone were to ask Jasmine Santos to describe the last few years of her life with a single word, it would definitely be a four-letter one. After seventeen years-and countless broken bones and broken promises-she knows her window to compete in figure skating is coming to a close. But when the offer of a lifetime comes in from an arrogant idiot she's spent the last decade dreaming about pushing in the way of a moving bus, Jasmine might have to reconsider everything. Including Ivan Lukov.
NORMAL PEOPLE by Sally Rooney
Connell and Marianne grow up in the same small town in the west of Ireland, but the similarities end there. In school, Connell is popular and well-liked, while Marianne is a loner. But when the two strike up a conversation – awkward but electrifying – something life-changing begins.
Normal People is a story of mutual fascination, friendship and love. It takes us from that first conversation to the years beyond, in the company of two people who try to stay apart but find they can't.
THE INVISIBLE LIFE OF ADDIE LARUE by V.E. Schwab
When Addie La Rue makes a pact with the devil, she trades her soul for immortality. But there's always a price – the devil takes away her place in the world, cursing her to be forgotten by everyone.
Addie flees her tiny home town in 18th-Century France, beginning a journey that takes her across the world, learning to live a life where no one remembers her and everything she owns is lost and broken. Existing only as a muse for artists throughout history, she learns to fall in love anew every single day.
Her only companion on this journey is her dark devil with hypnotic green eyes, who visits her each year on the anniversary of their deal. Alone in the world, Addie has no choice but to confront him, to understand him, maybe to beat him.
Until one day, in a second hand bookshop in Manhattan, Addie meets someone who remembers her. Suddenly thrust back into a real, normal life, Addie realises she can't escape her fate forever.
Let me know if any of these books are on your TBR as well! Until next time <33