We all know the feeling of being excited to read a book because it's been receiving high praise from everyone you know. Then, you read the book and…it wasn't what you'd expected. You feel disappointed and start to question if you read the same book everyone else did.
Well, this list is full of books that had the exact opposite effect! These are all popular books that you've most definitely heard of if you've been a part of the online book community. Some of them I was hesitant about while others I knew before even starting that they would become instant faves. What they all have in common is I absolutely loved them.
A little disclaimer before we start: Obviously not every book is going to be to everyone's liking. Every book gets its fair share of criticism because we all have our own thoughts! These are just my opinions 💙 ALSO, I'm going to try not to mention popular books I have talked about in previous posts. For example, I often talk about Six of Crows, Crescent City, etc. as being books I love so they won't be mentioned here.
Anyways, let's get into it!
CIRCE by MADELINE MILLER

This is a retelling of an old Greek myth about our main character, Circe, who is cursed by the Gods to live alone on an island forever. She becomes a powerful witch and we follow her story from when she's born to when she grows old. This was so beautifully told and written. Despite having her flaws and being a morally grey character, you can't help but root for Circe. I would definitely recommend this if you enjoy Greek mythology!
SADIE by COURTNEY SUMMERS

Sadie grew up in a small town raising her younger sister, Mattie, and trying to give her as normal a life as possible. However, when Mattie is found dead, Sadie takes it upon herself to set out and look for the killer. This is a powerful story about a sister's love and how far she'll go to get justice. If you're looking to get into mysteries, then this is an excellent book to start with 👀
THE REST OF US JUST LIVE HERE by PATRICK NESS

This book is ,,, weird. But, like, in the best way possible. You know how when you read a book it's usually about "the chosen one" ? The main character is special and has powers and is destined to save the world. Well, The Rest of Us Just Live Here is the opposite of that. It's about a group of high school friends who live in a society that's being threatened by some supernatural beings. However, these characters are just "normal" and aren't the ones who're saving everyone. It was such an interesting concept and I also loved the character dynamics and how they all interacted!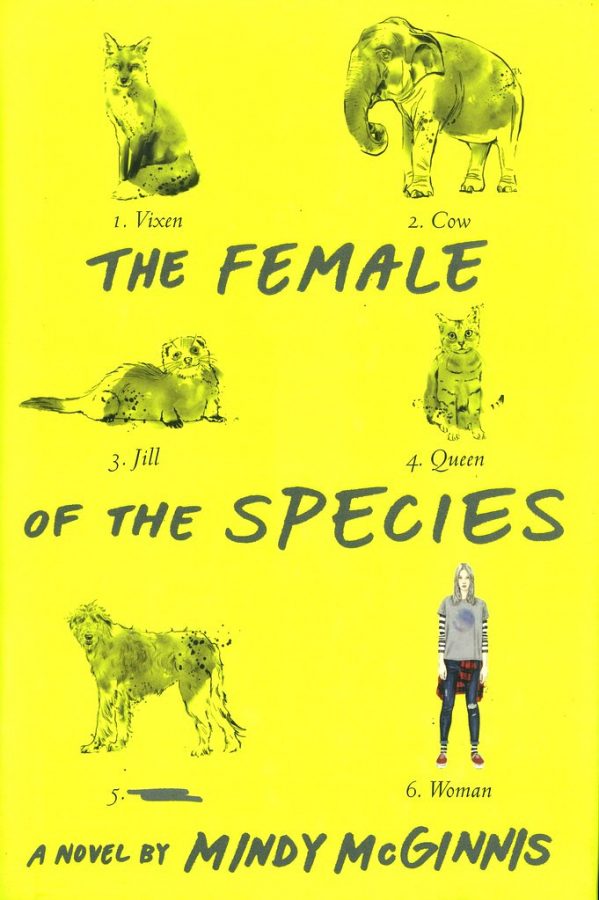 THE FEMALE OF THE SPECIES by MINDY MCGINNIS

If you're looking for a book with important and relevant themes then pleaseeee pick this up! It's a very confronting story about rape culture, slut-shaming, and how society treats men versus women. I read this a few years ago when I was in high school and it was my first time reading a book about topics that people usually shy away from or don't want to talk about. The Female of the Species is such a necessary read and the ending ?? Wow.
RADIO SILENCE by ALICE OSEMAN

Okay this is a book that everyone and their moms recommend but it really was such a lovely story. To be honest I didn't love this as much as everyone else, but I still found it to be good and would recommend, especially if you're a teen in high school/University. I feel a lot of younger people will relate to it and it's a good reminder that you're not alone 💙 There's also a platonic friendship between a guy and girl which seems so small but it's really rare to find in YA so I was happy the author included that.
WE ARE OKAY by NINA LACOUR

I was genuinely surprised by how beautifully written this book was! It was about a girl named Marin who hasn't spoken to anyone from her old life since moving to University. She doesn't have anyone left except her old best friend, Mabel. It was such a moving story about loneliness, depression, and loss. It's filled with a lot of teenage angst but I didn't really mind because it was fitting for the type of story this was. In a way, I think most near everyone will be able to read this and understand Marin's emotions because the author did a wonderful job writing them to be so authentic in a way that the readers will be able to connect with. Also, it made me cry so 💔 Basically, you have to read this (if you haven't already). It was so good.
EDUCATED by TARA WESTOVER

This book is actually not as popular on the book community, but it's very well known in general so I included it on this list! It's a nonfiction memoir about the author who grew up in a very isolated/rural place in a very religious and survivalist household. It was so interesting to read about her upbringing and that shaped her life. If you read mostly YA and are looking to get into the nonfiction genre and read more diverse genres, then I would recommend this book as a way to get into that!
THE TURN OF THE KEY by RUTH WARE

As you can see, I'm trying to include a wide variety of books on this list in terms of genre. In contrast to the other books mentioned, this one is a thriller. It follows main character Rowan Caine who is hired to work as a live-in nanny to a rich couple that live in a "smart house". However, we find out at the beginning of the book that one of the children she was supposed to nanny is dead and Rowan is in jail. The book follows the series of events that lead to that moment and it is very creepy and will keep you on the edge of your seat the whole time. It's perfect to read in October, right around Halloween 👻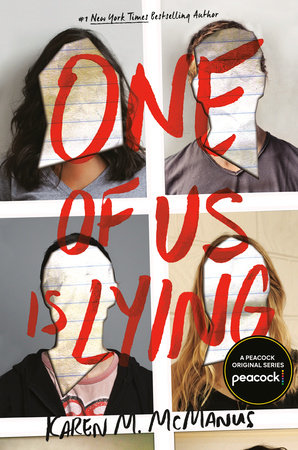 ONE OF US IS LYING by KAREN M MCMANUS

Similar to The Turn of the Key, this book is a murder mystery! I read this book quite a few years ago, but remember it being a really fun book. We follow four characters who are all high school students and prime suspects in the murder of their classmate. I wasn't really shocked at the end when the mystery was resolved as it was quite predictable, but that didn't stop me from having a good time while reading :)) This is perfect if you don't want a full on thriller or mystery book as it's a lot lighter and not as scary.
THE RAVEN BOYS by MAGGIE STIEFVATER

How could I not include this classic on this list?? 🤧 Honestly, I really have to credit this series (along with a few others) for really getting me into YA reading. I read The Raven Boys when I was either in 7th or 8th grade and remember just falling absolutely in love with the characters, the story, the plot, just EVERYTHING. So, this series has a very special place in my heart and I'm happy that it does get a lot of hype and recognition. I've actually been wanting to do a re-read soon just for nostalgic reasons,,hopefully that'll happen this year!
Alright, that's it for today's post! I had a lot of fun making this and I hope you got some recommendations from it even though they're all popular 💙
I actually need to do a better job of reading book that aren't popular so I can make a post on underrated books and actually introduce you all to books you might not have heard of!
What are some of your favorite hyped books? What is a popular book you still need to read? I'd love to know!