This is my second back to back book tag post and honestly, I'm loving it! These posts are some of my favorite ones to do because I think it's a fun way to talk about books I normally don't get a chance to discuss on my blog. A huge shoutout and thank you to Morgan @ Morgan Is Reading Again for tagging me to do this!
💙 💙 💙
THE RULES:
Thank the person who nominated you
Answer to all the questions below
Pingback to the creator: Ellyn @ Allonsythornraxx
Nominate 5 bloggers you'd like to know more about, to do this tag
🦋 A NEW RELEASE YOU'VE ALREADY READ
I'm embarrassed to say this, but I haven't read any 2021 releases yet this year 🤡 I'm actually working on finishing books that are already on my backlist TBR before getting into some more new content. That being said, I feel some serious fomo about not being in the loop about everything new and not being able to talk about them with you all sooo who knows, maybe I'll pick up a new release soon.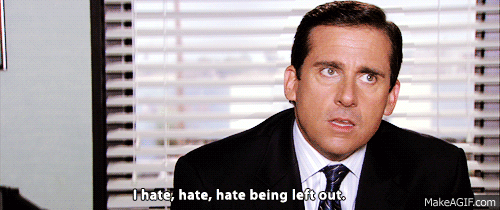 🦋 A NEW RELEASE THAT'S ALREADY COME OUT BUT YOU HAVEN'T READ YET
All of them? Lol. No, but seriously, here are a few that are really on my radar and have already come out:
Hani and Ishu's Guide to Fake Dating | Everyone likes Humaira "Hani" Khan—she's easy going and one of the most popular girls at school. But when she comes out to her friends as bisexual, they invalidate her identity, saying she can't be bi if she's only dated guys. Panicked, Hani blurts out that she's in a relationship…with a girl her friends absolutely hate—Ishita "Ishu" Dey. Ishu is the complete opposite of Hani. She's an academic overachiever who hopes that becoming head girl will set her on the right track for college. But Ishita agrees to help Hani, if Hani will help her become more popular so that she stands a chance of being elected head girl. Despite their mutually beneficial pact, they start developing real feelings for each other. But relationships are complicated, and some people will do anything to stop two Bengali girls from achieving happily ever after.
Sister of the Bollywood Bride | Mini's big sister, Vinnie, is getting married. Their mom passed away seven years ago and between Dad's new start-up and Vinnie's medical residency, there's no one but Mini to plan the wedding. Dad raised her to know more about computers, calculus, and cars than desi weddings but from the moment Mini held the jewelry Mom left them, she wanted her sister to have the wedding Mom would've planned. Now Mini has only two months to get it done and she's not going to let anything distract her, not even the persistent, mysterious, and smoking-hot Vir Mirchandani. Flower garlands, decorations, music, even a white wedding horse—everything is in place. That is, until a monster hurricane heads for Boston that could ruin everything. Will Mini come through as sister of the bride and save the day?
Zara Hossain Is Here | Seventeen-year-old Pakistani immigrant, Zara Hossain, has been leading a fairly typical life in Corpus Christi, Texas, since her family moved there for her father to work as a pediatrician. While dealing with the Islamophobia that she faces at school, Zara has to lay low, trying not to stir up any trouble and jeopardize their family's dependent visa status while they await their green card approval, which has been in process for almost nine years. But one day her tormentor, star football player Tyler Benson, takes things too far, leaving a threatening note in her locker, and gets suspended. As an act of revenge against her for speaking out, Tyler and his friends vandalize Zara's house with racist graffiti, leading to a violent crime that puts Zara's entire future at risk. Now she must pay the ultimate price and choose between fighting to stay in the only place she's ever called home or losing the life she loves and everyone in it.
🦋 A NEW RELEASE YOU JUST FOUND OUT ABOUT
Okay these two sound sO interesting and just like books I have loved in the past but only found out about their existence very recently ??? Anyways, I literally cannot wait to finally get my hands on them, whether that's sometime soon or later.
Spark to Shadow | Long ago, the covens of the east made a pact to bring peace to the continent. To unite the clans and create a new era of witches, starting with the next generation of matrons. Fang is the first witch of her generation to reach her debut, as the next matron of her coven she has the unique honor of being the first one to fulfill the pact. For the first time in centuries, a Miangese witch will take a foreign consort. Luckily, Fang already has someone in mind. Taken in by the Sun coven in the mountain kingdom of Anda, Fang is more than happy to entertain the alluring young lords of the ruby clan as they compete to win her affections, not knowing her choice has already been made. Or so she thought. Until a chance encounter brings to light the existence of something Fang previously thought to be quite rare, a male witch. The meeting of this young shadow witch— a boy who Fang now owes a debt— starts a chain of events that will make Fang question everything she thought she knew about her Andan allies. In an effort to help him escape his oppressors, Fang and the shadow witch discover a dark presence that is slowly poisoning the innocent citizens of mortal Anda, and a dangerous weapon that could threaten the very peace of the pact that Fang is bound to uphold. As she, her friends, and her new shadow witch companion work to fight against these looming forces, Fang's feelings towards her own choices slowly start to shift. She must decide what is more important to her, who she wants by her side, and most of all- what she's willing to give up in order to be the leader her people need.
Mary Jane | In 1970s Baltimore, fourteen-year-old Mary Jane loves cooking with her mother, singing in her church choir, and enjoying her family's subscription to the Broadway Show Tunes of the Month record club. Shy, quiet, and bookish, she's glad when she lands a summer job as a nanny for the daughter of a local doctor. A respectable job, Mary Jane's mother says. In a respectable house. The house may look respectable on the outside, but inside it's a literal and figurative mess: clutter on every surface, IMPEACHMENT: Now More Than Ever bumper stickers on the doors, cereal and takeout for dinner. And even more troublesome (were Mary Jane's mother to know, which she does not): The doctor is a psychiatrist who has cleared his summer for one important job—helping a famous rock star dry out. A week after Mary Jane starts, the rock star and his movie star wife move in. Over the course of the summer, Mary Jane introduces her new household to crisply ironed clothes and a family dinner schedule, and has a front-row seat to a liberal world of sex, drugs, and rock-and-roll (not to mention group therapy). Caught between the lifestyle she's always known and the future she's only just realized is possible, Mary Jane will arrive at September with a new idea about what she wants out of life, and what kind of person she's going to be.
🦋 A NEW RELEASE YOU'RE EXCITED ABOUT FROM ONE OF YOUR FAVORITE AUTHORS
I really do have to credit these authors for getting me out of reading slumps in the past and just writing overall fun, light-hearted, novels that can take your mind off of reality! I'm saving them for a rainy day 😊
Take Me Home Tonight | Two girls. One night. Zero phones. Kat and Stevie—best friends, theater kids, polar opposites—have snuck away from the suburbs to spend a night in New York City. They have it all planned out. They'll see a play, eat at the city's hottest restaurant, and have the best. Night. Ever. What could go wrong? Well. Kind of a lot? They're barely off the train before they're dealing with destroyed phones, family drama, and unexpected Pomeranians. Over the next few hours, they'll have to grapple with old flames, terrible theater, and unhelpful cab drivers. But there are also cute boys to kiss, parties to crash, dry cleaning to deliver (don't ask), and the world's best museum to explore. Over the course of a wild night in the city that never sleeps, both Kat and Stevie will get a wake-up call about their friendship, their choices…and finally discover what they really want for their future. That is, assuming they can make it to Grand Central before the clock strikes midnight.
Sunkissed | Avery has always used music as an escape. But after her best friend betrays her, even her perfectly curated playlists can't help her forget what happened. To make matters worse, her parents have dragged her and her social-media-obsessed sister to a remote family camp for two months of "fun." Just when Avery is ready to give up on the summer altogether, she meets Brooks—mysterious, frustratingly charming Brooks—who just happens to be on staff—which means he's off-limits. What starts as a disaster turns into . . . something else. As the outside world falls away, Avery embarks on a journey of self-discovery. And when Brooks offers her the chance of a lifetime, she must figure out how far is she willing to go to find out what she wants and who she wants to be. Fan favorite Kasie West is back with another unforgettable summer romance that reminds us falling in love is full of wonder, heartache, and—most of all—surprises.
🦋 A NEW RELEASE YOU'RE EXCITED ABOUT FROM A NEW-TO-YOU AUTHOR
Most of these authors are, in fact, new to me. That being said, this book sounds really cute and the first one I thought of for this prompt! It also has the fake dating trope + a bad boy who's secretly a softie, so it kind of sounds like a win.
Counting Down with You | Karina Ahmed has a plan. Keep her head down, get through high school without a fuss, and follow her parents' rules—even if it means sacrificing her dreams. When her parents go abroad to Bangladesh for four weeks, Karina expects some peace and quiet. Instead, one simple lie unravels everything. Karina is my girlfriend. Tutoring the school's resident bad boy was already crossing a line. Pretending to date him? Out of the question. But Ace Clyde does everything right—he brings her coffee in the mornings, impresses her friends without trying, and even promises to buy her a dozen books (a week) if she goes along with his fake-dating facade. Though Karina agrees, she can't help but start counting down the days until her parents come back. T-minus twenty-eight days until everything returns to normal—but what if Karina no longer wants it to?
🦋 A NEW RELEASE YOU HAVE NO INTEREST IN
So the first book I thought of was Realm Breaker by Victoria Aveyard, just because I wasn't the biggest fan of her books in the past. That being said, if any of you have read it and can tell me it's better than the Red Queen series then I might give it a try 👀
🦋 A NEW RELEASE YOU WANT TO PICK UP SOON
Realistically I probably won't pick up a new release anytime soon because of my goal to finish as many of my backlist books as possible. That being said, here are the ones I would pick up first if I were to…
Ace of Spades | Welcome to Niveus Private Academy, where money paves the hallways, and the students are never less than perfect. Until now. Because anonymous texter, Aces, is bringing two students' dark secrets to light. Talented musician Devon buries himself in rehearsals, but he can't escape the spotlight when his private photos go public. Head girl Chiamaka isn't afraid to get what she wants, but soon everyone will know the price she has paid for power. Someone is out to get them both. Someone who holds all the aces. And they're planning much more than a high-school game…
Hurricane Summer | Tilla has spent her entire life trying to make her father love her. But every six months, he leaves their family and returns to his true home: the island of Jamaica. When Tilla's mother tells her she'll be spending the summer on the island, Tilla dreads the idea of seeing him again, but longs to discover what life in Jamaica has always held for him. In an unexpected turn of events, Tilla is forced to face the storm that unravels in her own life as she learns about the dark secrets that lie beyond the veil of paradise—all in the midst of an impending hurricane.
🦋 A NEW RELEASE THAT HASN'T COME OUT YET BUT YOU CAN'T WAIT TO READ
Too many tbh.
Six Crimson Cranes | Shiori, the only princess of Kiata, has a secret. Forbidden magic runs through her veins. Normally she conceals it well, but on the morning of her betrothal ceremony, Shiori loses control. At first, her mistake seems like a stroke of luck, forestalling the wedding she never wanted, but it also catches the attention of Raikama, her stepmother. Raikama has dark magic of her own, and she banishes the young princess, turning her brothers into cranes, and warning Shiori that she must speak of it to no one: for with every word that escapes her lips, one of her brothers will die. Penniless, voiceless, and alone, Shiori searches for her brothers, and, on her journey, uncovers a conspiracy to overtake the throne—a conspiracy more twisted and deceitful, more cunning and complex, than even Raikama's betrayal. Only Shiori can set the kingdom to rights, but to do so she must place her trust in the very boy she fought so hard not to marry. And she must embrace the magic she's been taught all her life to contain—no matter what it costs her.
The Hawthorne Legacy | I won't post the official summary for this book since it is the sequel to The Inheritance Games, which left on quite the cliffhanger 🤧 BUT I'm really interested in seeing the direction the author takes it and the plot twists that I'm sure will happen. Also, everyone who has read the first book talks about whether they're on team Grayson or Jameson and I have to say Grayson is definitely the guy I'm leaning towards,,,if you've read book 1 let me know who you're rooting for!
🦋 A NEW RELEASE WITH AN AMAZING COVER
This might be the hardest question on here BECAUSE HAVE YOU SEEN THE COVERS THIS YEAR??? They're all just too gorgeous and it's hard to narrow down to just one. Like I don't understand how I'm supposed to pick. Anyways, I did look through Goodreads and ultimately the cover that really stood out to me the most is…
*drumrolls*
🦋 YOUR FAVORITE NEW RELEASE YOU'VE READ SO FAR THIS YEAR
Yeah, yeah, just rub it in 🙃 Doing this tag definitely did make me want to pick up so many of these books ASAP though
I tag:
Jan @ thedoodlecrafter
Emily @ frappesandfiction
Saima @ storieswithsaima
Maya @ Pretty Little Scribbles
Kimberly @ Deity of Books
If you've already done this tag, feel free to leave a link to your post in the comments so I can check it out! 💖
What new releases are you looking forward to reading?