Depending on where you are in the world, the leaves are changing colors, the weather is getting cooler, and the days are getting shorter. All signs point to us being one day closer to 🎃👻spooky season👻🎃 aka, the best time of year.
I decided to make this one stop list of ALL my recommendations when it comes to Fall/October/Halloween related content. In my opinion, everything I'm about to say is so on brand for this season and will give you exactly what you're looking for.
I hope this post is helpful and you're able to walk away with some new recommendations!
NOTE: all book synopsis's are taken from Goodreads. Movie and show synopsis's are from Google.
🎃BOOKS🎃
SHUTTER ISLAND by DENNIS LEHANE

The year is 1954. U.S. Marshal Teddy Daniels and his new partner, Chuck Aule, have come to Shutter Island, home of Ashecliffe Hospital for the Criminally Insane, to investigate the disappearance of a patient. Multiple murderess Rachel Solando is loose somewhere on this remote and barren island, despite having been kept in a locked cell under constant surveillance. As a killer hurricane relentlessly bears down on them, a strange case takes on even darker, more sinister shades—with hints of radical experimentation, horrifying surgeries, and lethal countermoves made in the cause of a covert shadow war. No one is going to escape Shutter Island unscathed, because nothing at Ashecliffe Hospital is what it seems. But then neither is Teddy Daniels.
TWO CAN KEEP A SECRET by KAREN M. MCMANUS

Echo Ridge is small-town America. Ellery's never been there, but she's heard all about it. Her aunt went missing there at age seventeen. And only five years ago, a homecoming queen put the town on the map when she was killed. Now Ellery has to move there to live with a grandmother she barely know.

The town is picture-perfect, but it's hiding secrets. And before school even begins for Ellery, someone's declared open season on homecoming, promising to make it as dangerous as it was five years ago. Then, almost as if to prove it, another girl goes missing.

Ellery knows all about secrets. Her mother has them; her grandmother does too. And the longer she's in Echo Ridge, the clearer it becomes that everyone there is hiding something. The thing is, secrets are dangerous–and most people aren't good at keeping them. Which is why in Echo Ridge, it's safest to keep your secrets to yourself.
NIGHT FILM by MARISHA PESSL

On a damp October night, 24-year-old Ashley Cordova is found dead in an abandoned warehouse in lower Manhattan. Though her death is ruled a suicide, veteran investigative journalist Scott McGrath suspects otherwise. As he probes the strange circumstances surrounding Ashley's life and death, McGrath comes face-to-face with the legacy of her father: the legendary, reclusive cult-horror film director Stanislaus Cordova–a man who hasn't been seen in public for more than thirty years.

For McGrath, another death connected to this seemingly cursed family dynasty seems more than just a coincidence. Though much has been written about Cordova's dark and unsettling films, very little is known about the man himself.

Driven by revenge, curiosity, and a need for the truth, McGrath, with the aid of two strangers, is drawn deeper and deeper into Cordova's eerie, hypnotic world. The last time he got close to exposing the director, McGrath lost his marriage and his career. This time he might lose even more.
GONE GIRL by GILLIAN FLYNN

Marriage can be a real killer.

On a warm summer morning in North Carthage, Missouri, it is Nick and Amy Dunne's fifth wedding anniversary. Presents are being wrapped and reservations are being made when Nick's clever and beautiful wife disappears from their rented McMansion on the Mississippi River. Husband-of-the-Year Nick isn't doing himself any favors with cringe-worthy daydreams about the slope and shape of his wife's head, but passages from Amy's diary reveal the alpha-girl perfectionist could have put anyone dangerously on edge. Under mounting pressure from the police and the media—as well as Amy's fiercely doting parents—the town golden boy parades an endless series of lies, deceits, and inappropriate behavior. Nick is oddly evasive, and he's definitely bitter—but is he really a killer?
As the cops close in, every couple in town is soon wondering how well they know the one that they love. With his twin sister, Margo, at his side, Nick stands by his innocence. Trouble is, if Nick didn't do it, where is that beautiful wife? And what was in that silvery gift box hidden in the back of her bedroom closet?
MONDAY'S NOT COMING by TIFFANY D. JACKSON

Monday Charles is missing, and only Claudia seems to notice. Claudia and Monday have always been inseparable—more sisters than friends. So when Monday doesn't turn up for the first day of school, Claudia's worried. When she doesn't show for the second day, or second week, Claudia knows that something is wrong. Monday wouldn't just leave her to endure tests and bullies alone. Not after last year's rumors and not with her grades on the line. Now Claudia needs her best—and only—friend more than ever. But Monday's mother refuses to give Claudia a straight answer, and Monday's sister April is even less help.

As Claudia digs deeper into her friend's disappearance, she discovers that no one seems to remember the last time they saw Monday. How can a teenage girl just vanish without anyone noticing that she's gone?
VICIOUS by V.E. SCHWAB

Victor and Eli started out as college roommates—brilliant, arrogant, lonely boys who recognized the same sharpness and ambition in each other. In their senior year, a shared research interest in adrenaline, near-death experiences, and seemingly supernatural events reveals an intriguing possibility: that under the right conditions, someone could develop extraordinary abilities. But when their thesis moves from the academic to the experimental, things go horribly wrong.

Ten years later, Victor breaks out of prison, determined to catch up to his old friend (now foe), aided by a young girl whose reserved nature obscures a stunning ability. Meanwhile, Eli is on a mission to eradicate every other super-powered person that he can find—aside from his sidekick, an enigmatic woman with an unbreakable will. Armed with terrible power on both sides, driven by the memory of betrayal and loss, the archnemeses have set a course for revenge—but who will be left alive at the end?
IF WE WERE VILLAINS by M.L. RIO

Oliver Marks has just served ten years in jail – for a murder he may or may not have committed. On the day he's released, he's greeted by the man who put him in prison. Detective Colborne is retiring, but before he does, he wants to know what really happened a decade ago.

As one of seven young actors studying Shakespeare at an elite arts college, Oliver and his friends play the same roles onstage and off: hero, villain, tyrant, temptress, ingenue, extra. But when the casting changes, and the secondary characters usurp the stars, the plays spill dangerously over into life, and one of them is found dead. The rest face their greatest acting challenge yet: convincing the police, and themselves, that they are blameless.
THE VANISHING HALF by BRIT BENNETT

The Vignes twin sisters will always be identical. But after growing up together in a small, southern black community and running away at age sixteen, it's not just the shape of their daily lives that is different as adults, it's everything: their families, their communities, their racial identities. Many years later, one sister lives with her black daughter in the same southern town she once tried to escape. The other passes for white, and her white husband knows nothing of her past. Still, even separated by so many miles and just as many lies, the fates of the twins remain intertwined. What will happen to the next generation, when their own daughters' storylines intersect?
THE NAME OF THE WIND by PATRICK ROTHFUSS

Told in Kvothe's own voice, this is the tale of the magically gifted young man who grows to be the most notorious wizard his world has ever seen.

The intimate narrative of his childhood in a troupe of traveling players, his years spent as a near-feral orphan in a crime-ridden city, his daringly brazen yet successful bid to enter a legendary school of magic, and his life as a fugitive after the murder of a king form a gripping coming-of-age story unrivaled in recent literature.

A high-action story written with a poet's hand, The Name of the Wind is a masterpiece that will transport readers into the body and mind of a wizard.
LEGENDBORN by TRACY DEONN

After her mother dies in an accident, sixteen-year-old Bree Matthews wants nothing to do with her family memories or childhood home. A residential program for bright high schoolers at UNC–Chapel Hill seems like the perfect escape—until Bree witnesses a magical attack her very first night on campus.

A flying demon feeding on human energies.

A secret society of so called "Legendborn" students that hunt the creatures down.

And a mysterious teenage mage who calls himself a "Merlin" and who attempts—and fails—to wipe Bree's memory of everything she saw.

The mage's failure unlocks Bree's own unique magic and a buried memory with a hidden connection: the night her mother died, another Merlin was at the hospital. Now that Bree knows there's more to her mother's death than what's on the police report, she'll do whatever it takes to find out the truth, even if that means infiltrating the Legendborn as one of their initiates.

She recruits Nick, a self-exiled Legendborn with his own grudge against the group, and their reluctant partnership pulls them deeper into the society's secrets—and closer to each other. But when the Legendborn reveal themselves as the descendants of King Arthur's knights and explain that a magical war is coming, Bree has to decide how far she'll go for the truth and whether she should use her magic to take the society down—or join the fight.
A GOOD GIRL'S GUIDE TO MURDER by HOLLY JACKSON

The case is closed. Five years ago, schoolgirl Andie Bell was murdered by Sal Singh. The police know he did it. Everyone in town knows he did it.

But having grown up in the same small town that was consumed by the murder, Pippa Fitz-Amobi isn't so sure. When she chooses the case as the topic for her final year project, she starts to uncover secrets that someone in town desperately wants to stay hidden. And if the real killer is still out there, how far will they go to keep Pip from the truth?
THE GRACE YEAR by KIM LIGGETT

No one speaks of the grace year. It's forbidden.

In Garner County, girls are told they have the power to lure grown men from their beds, to drive women mad with jealousy. They believe their very skin emits a powerful aphrodisiac, the potent essence of youth, of a girl on the edge of womanhood. That's why they're banished for their sixteenth year, to release their magic into the wild so they can return purified and ready for marriage. But not all of them will make it home alive.

Sixteen-year-old Tierney James dreams of a better life—a society that doesn't pit friend against friend or woman against woman, but as her own grace year draws near, she quickly realizes that it's not just the brutal elements they must fear. It's not even the poachers in the woods, men who are waiting for a chance to grab one of the girls in order to make a fortune on the black market. Their greatest threat may very well be each other.

With sharp prose and gritty realism, The Grace Year examines the complex and sometimes twisted relationships between girls, the women they eventually become, and the difficult decisions they make in-between.
A LIST OF CAGES by ROBIN ROE

When Adam Blake lands the best elective ever in his senior year, serving as an aide to the school psychologist, he thinks he's got it made. Sure, it means a lot of sitting around, which isn't easy for a guy with ADHD, but he can't complain, since he gets to spend the period texting all his friends. Then the doctor asks him to track down the troubled freshman who keeps dodging her, and Adam discovers that the boy is Julian—the foster brother he hasn't seen in five years.

Adam is ecstatic to be reunited. At first, Julian seems like the boy he once knew. He's still kindhearted. He still writes stories and loves picture books meant for little kids. But as they spend more time together, Adam realizes that Julian is keeping secrets, like where he hides during the middle of the day, and what's really going on inside his house. Adam is determined to help him, but his involvement could cost both boys their lives…
ELIZA AND HER MONSTERS by FRANCESCA ZAPPIA

In the real world, Eliza Mirk is shy, weird, and friendless. Online, she's LadyConstellation, the anonymous creator of the wildly popular webcomic Monstrous Sea. Eliza can't imagine enjoying the real world as much as she loves the online one, and she has no desire to try.

Then Wallace Warland, Monstrous Sea's biggest fanfiction writer, transfers to her school. Wallace thinks Eliza is just another fan, and as he draws her out of her shell, she begins to wonder if a life offline might be worthwhile.

But when Eliza's secret is accidentally shared with the world, everything she's built—her story, her relationship with Wallace, and even her sanity—begins to fall apart.
🎃MOVIES🎃
THE DUFF

Frumpy high-school senior Bianca (Mae Whitman) has a rude awakening when she learns that her classmates secretly know her as the DUFF — designated ugly fat friend — to her prettier and more popular pals. Desperate to reinvent herself, Bianca enlists the aid of Wesley (Robbie Amell), a charming jock. In order to save her senior year from becoming a complete disaster, Bianca must find the confidence to overthrow a judgmental student (Bella Thorne) and revolutionize the school's social order.
MEAN GIRLS

Teenage Cady Heron (Lindsay Lohan) was educated in Africa by her scientist parents. When her family moves to the suburbs of Illinois, Cady finally gets to experience public school and gets a quick primer on the cruel, tacit laws of popularity that divide her fellow students into tightly knit cliques. She unwittingly finds herself in the good graces of an elite group of cool students dubbed "the Plastics," but Cady soon realizes how her shallow group of new friends earned this nickname.
LADY BIRD

A nurse works tirelessly to keep her family afloat after her husband loses his job. She also maintains a turbulent bond with a teenage daughter who is just like her: loving, strong-willed and deeply opinionated.
THE EDGE OF SEVENTEEN

Everyone knows that growing up is hard, and life is no easier for high school junior Nadine (Hailee Steinfeld), who is already at peak awkwardness when her all-star older brother Darian (Blake Jenner) starts dating her best friend Krista (Haley Lu Richardson). All at once, Nadine feels more alone than ever, until an unexpected friendship with a thoughtful teen (Hayden Szeto) gives her a glimmer of hope that things just might not be so terrible after all.
KNIVES OUT

The circumstances surrounding the death of crime novelist Harlan Thrombey are mysterious, but there's one thing that renowned Detective Benoit Blanc knows for sure — everyone in the wildly dysfunctional Thrombey family is a suspect. Now, Blanc must sift through a web of lies and red herrings to uncover the truth.
ENOLA HOLMES

While searching for her missing mother, intrepid teen Enola Holmes uses her sleuthing skills to outsmart big brother Sherlock and help a runaway lord.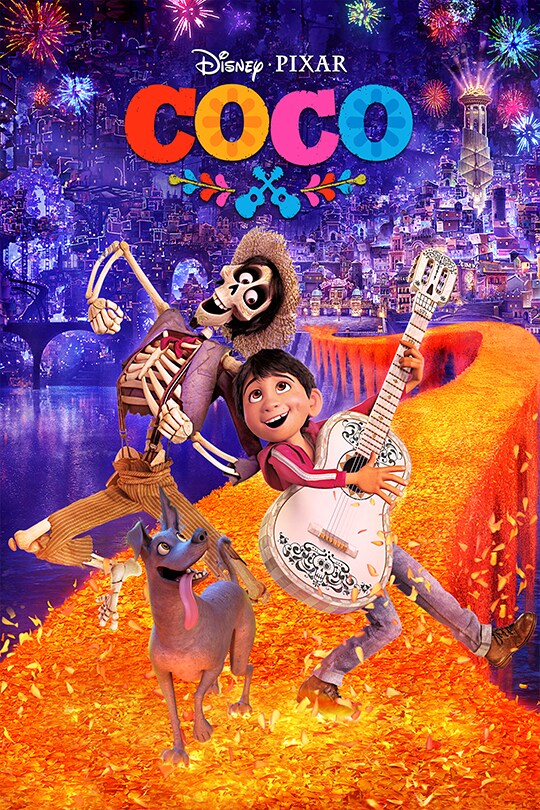 COCO

Despite his family's generations-old ban on music, young Miguel dreams of becoming an accomplished musician like his idol Ernesto de la Cruz. Desperate to prove his talent, Miguel finds himself in the stunning and colorful Land of the Dead. After meeting a charming trickster named Héctor, the two new friends embark on an extraordinary journey to unlock the real story behind Miguel's family history.
🎃SHOWS🎃
GILMORE GIRLS

Set in a storybook Connecticut town populated by an eclectic mix of dreamers, artists and everyday folk, this multigenerational drama about family and friendship centers around Lorelai Gilmore and her daughter, Rory. Lorelai owns the town's bed-and-breakfast, the Dragonfly Inn, with best friend/chef Sookie, and contends with weekly dinners with eccentric, well-off parents Richard and Emily Gilmore (who always have something to say about their daughter's life). After high school, Rory attends Yale University but frequently returns to Stars Hollow to visit her mom.
LOCKE & KEY

Following their father's murder, three siblings move into a house filled with reality-bending keys; from the comics by Joe Hill and Gabriel Rodriguez.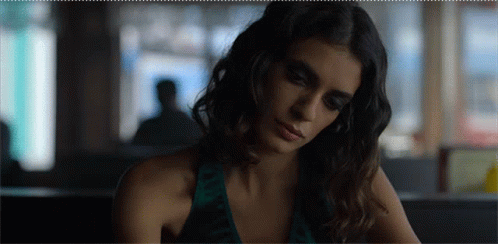 GOSSIP GIRL

High school is over for the privileged former students at an exclusive prep school on Manhattan's Upper East Side, but Gossip Girl still shares text-messaged scoops on scandals and heartache. As the graduates embark on their futures, with some attending college and others focusing on burgeoning careers, Gossip Girl continues to stir the pot and feed any potential scandals. And still the identity of Gossip Girl remains a mystery.
STRANGER THINGS

In 1980s Indiana, a group of young friends witness supernatural forces and secret government exploits. As they search for answers, the children unravel a series of extraordinary mysteries.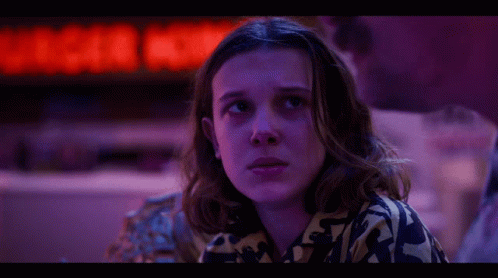 For the sake of not having this post be too long, I'm going to go ahead and stop it there.
What are your favorite fall-themed books, movies, or shows? Have you read or seen any of these?