Okay HELLO 😳 it has yet again been a full MONTH since my last post, and all I have to say for myself is that college is brutal. Final exams are next week, project deadlines are coming up, and to top it all off, I haven't read anything since September.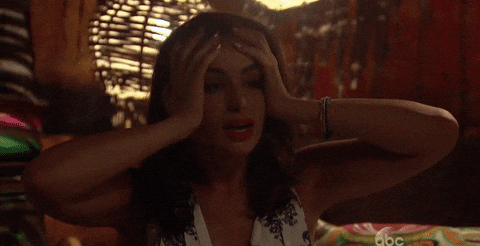 I feel some serious reader's/blogger's guilt right now, and have truly missed being on here as much as I used to. Good news is: I have 5 weeks off for winter break, so once that kicks in, you can expect some more from me and I can *finally* get back to reading 🎉
This post is brought to you by my decision to procrastinate studying and random urge to write a blog post for the first time in a long while. As you can tell by the title, I'm going to be doing a recount of my most disappointing books of the year.
And just because I have to, a little disclaimer that these are all my ~opinions~ and if any of these are your absolute favorites, that's honestly nothing personal! What works for me may not for you, and vice versa.
WOLF BY WOLF by RYAN GRAUDIN

Okay this book had been receiving nothing but praise when I first heard about and decided to pick it up. It's a historical fiction (love), centered around a competition (love), with hints of fantasy elements (also, love).

Well, turns out the characters were all 2-dimensional (hate), the plot had no depth or twists (hate), and ending was pretty lackluster (also, hate).

Wolf by Wolf was 300 pages of pure boredom, and I really just wanted it to be over the whole time.
THE TOURIST ATTRACTION by SARAH MORGENTHALER

A cute winter romance set in Alaska sounded like the perfect escapism read for me earlier this year. Well, actually, no.

The atmosphere and setting was actually really good and built in a way that made me want to go to Alaska, so I did appreciate the world-building in that aspect. However, the romance (which, you know, is the literal genre) was so cheesy to the point where I literally had to roll my eyes at times. Graham, the love interest, made me so mad because of how pretentious he could be. He also called her "gorgeous" in EVERY SINGLE SENTENCE to the point where I was sick of that word by the time I was done.
EMERGENCY CONTACT by MARY H.K. CHOI

I have a review of this book posted here if you want some more details, but long story short, I felt no chemistry between the two main characters. Maybe I just expect too much out of my romances, but this one did not hit the mark in the way I thought it would 😔

It wasn't horrible by any means, and I did still enjoy certain parts, but ultimately it just wasn't what I had in mind and didn't live up to expectations. This is also a new adult romance, but it read more like Young Adult to me in some ways, just based off how the characters acted.
THE PASSENGERS by JOHN MARRS

When I tell you the premise of this book sounded very intense and like everything I was looking for. It's a thriller about a group of eight people who think it is going to be any normal day, however, they actually end up in a deathly competition that can only result in one surviving. John Marrs is a really talented author whose books always capture my attention for their unique idea. I really enjoyed The One by him, and expected to feel a similar way about this one.

Unfortunately, The Passengers just didn't deliver in the way it should have. I felt as if the stakes were so high, but the writing style didn't demonstrate that same tension. Instead, it ended abruptly and suddenly.
TIES THAT TETHER by JANE IGHARO

Okay, this was probably more of a personal preference than any of the other books on this list simply because it had a couple tropes I really am not a fan of. Technically they aren't listed in the synopsis so I won't say them here because I guess it would be a spoiler? But yeah, I wish I had known before going into this what exactly the book covered, considering one specific trope is a very central theme of the story.

I will say, though, I appreciate the discussions in this book about being in a relationship with someone outside your culture and ethnicity. That was another central theme of this, and it was really well done and explained, in my opinion.
SKY IN THE DEEP by ADRIENNE YOUNG

Listen, if there's one book I was really fricking excited to read, it was Sky in the Deep. So when I tell you just *how* disappointing this one was, it's hard to put into words.

This is basically how the story felt like to me: Character A did this. Then Character B did that. Then Character C said this. Like, it was literally just one action after another, and I don't any other way to say it, but the writing felt very stiff and almost like reading a report or essay. There was no world-building, the characters just felt like any generic fantasy fictional character in the most stereotypical way possible. The romance literally made no sense and felt like it was just thrown in there because there were 2 characters who spent a lot of time together alone. I said it before, but once I finally get time over winter break, I might write a rant review for Sky in the Deep 🤧
And that's a wrap! I only included 6 on this list, but there were a few more I considered. Also keep in mind these were just the most disappointing books, not the worst ones I read, although some may overlap.

I hope you all enjoyed this post and look forward to some more really fun End of the Year Posts (which are always my favorite to read as well 😊)!
What have been your disappointing reads of 2021? What books did you have higher expectations for?