Me? Posting regularly? Who would've thought 👀👀 HELLO everyone, if there's one thing I learned in the past couple months, it's that I am not good at balancing reading and school.

I've read a total of 46 books so far this year, but I'm determined to get that that number up to 50, because why not. I feel like that's a good, achievable goal that isn't too crazy or out there. Well, there's also a bit of a problem…
My last final exam is on December 23rd, which leaves only eight days for me to read at least 4 more books. Normally I would shrug and say, 'no problem' to that. But in those eight days, I'll be travelling, and, because of the holiday season, not get as much time yet again to read like I normally would.

So, that leads us to this post, which I've decided to write in an effort to hold myself more accountable. These are all the books I want to read before the year ends, in the span of those 8 days. It's almost like an end of the year challenge 😌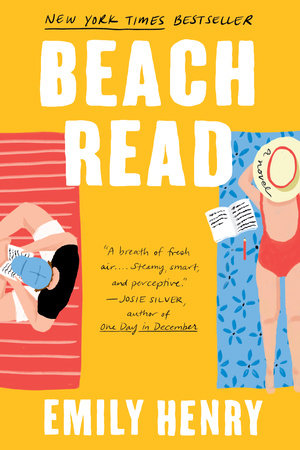 BEACH READ by EMILY HENRY

Since I'll be ending the year by travelling and at a beach, I figured there was no better book to pick up than Beach Read. Very literal, I know.

I figure since this is a romance, it'll hopefully be a fast read that I can finish in one (maybe 2?) days. This was also a very random decision, because I hadn't ever really planned on picking this up. BUT, curiosity got the better of me and I have to see what all the hype is about.

This will be my first Emily Henry book and I have some high expectations.
YOU HAVE A MATCH by EMMA LORD

Yeahhh, I'm piling up on these contemporaries for a reason 😭 I'm expecting You Have a Match to be another fast (& good) read.

I read Tweet Cute by Emma Lord earlier this year and LOVED it, so I feel like this one will be a cute book too. It sounds perfect for a little summer escapism moment, which I'll desperately need after the absolute horror that we call finals week.

Also, can we admire how cute that cover looks ?! I just know it'll be a really feel-good time with heartwarming moments.
THE HYPNOTIST'S LOVE STORY by LIANE MORIARTY

Yes, I'll admit it, Liane Moriarty books are my guilty pleasure 🙄✋🏽

Her books are always such a fun time and I've always finished them in one sitting. She also has a lot of books out right now, so I had a lot of options to pick from. Ultimately, I chose The Hypnotist's Love Story because it's just what drew me in at the moment.

I've heard this is a funny book with hints of mystery aspects, so that sounds absolutely perfect.
BLACK GIRL UNLIMITED by ECHO BROWN

This has been on my TBR for a while now, and I actually wanted to read it over summer break. That didn't end up working out, so I pushed it back and decided to read it later on in 2021.

I actually don't know too much about it other than the fact that it's a memoir combined with fantasy elements. A lot of people I follow on Instagram have been talking about it so that's what drew me in!

I haven't read a memoir in what feels like a long time, so I'm excited to start Black Girl Unlimited.
THE HAPPY EVER AFTER PLAYLIST by ABBY JIMENEZ

I read The Friend Zone earlier this year (or was it last year…😳) and while I wasn't a huge fan, I still liked certain parts.

I have heard from multiple reliable sources that The Happy Ever After Playlist is a lot better than the first book, so I figured it wouldn't hurt to try.

Only time will tell if I actually end up liking it more, but I have high hopes!
Honorable Mentions
Not to sound like a broken record, but I am in fact a mood reader. So, just to be safe, I'm including some extra books here in case they appeal to me more in the moment than any of the ones I put above.

I really don't expect to read all of these in addition to the ones above (in fact, that may be scientifically impossible), but you can look at it more as a back-up option. Plan B, basically.
Open Water by Caleb Azumah Nelson
Today Tonight Tomorrow by Rachel Lynn Solomon
Tokyo Ever After by Emiko Jean
And that's a wrap! A bit of a shorter post today, because, well, I'm not expecting to read too many books in the span of a week. While I'm going to try my best to read as much as I can before the year comes to an end, I won't apply too much pressure to myself. Reading is a hobby at the end of the day, and it's only fun when I do it on my terms 🤍
I hope you all enjoyed this post!
Have you read any of these books? What are your goals before the end of the year?