Confession time: I've only read one 2021 release this year.

When the year started, I made it my own personal mission to read as many books on my backlist TBR as possible. That means that I've read a lot of books I'd been meaning to pick up in previous years, and caught up on those instead of new ones.
That does indeed mean I was left out of a lot of the hype circle and couldn't join in any discourse going around surrounding these books. Unfortunately, this is a vicious cycle I'll be stuck in for the next few years as long as I'm a full time student.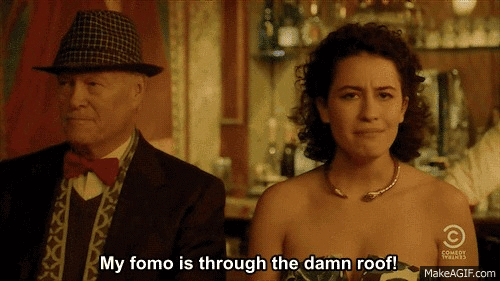 So! My solution: write a post of all the diverse releases from this year so that just in case there is one other soul out there who has been feeling left out with all these new releases, we have this list to come back to in the future. Basically, I just want to make sure I wouldn't forget these titles 🥲

By the way, I did make a post earlier in the year, The New Releases Book Tag, which you can check out for even more 2021 releases! I won't be including any of the titles I mentioned there over on this post, just so there's even more options to pick from.
BE DAZZLED by RYAN LA SALA

Raffy has a passion for bedazzling. Not just bedazzling, but sewing, stitching, draping, pattern making—for creation. He's always chosen his art over everything—and everyone—else and is determined to make his mark at this year's biggest cosplay competition. If he can wow there, it could lead to sponsorship, then art school, and finally earning real respect for his work. There's only one small problem… Raffy's ex-boyfriend, Luca, is his main competition.

Raffy tried to make it work with Luca. They almost made the perfect team last year after serendipitously meeting in the rhinestone aisle at the local craft store—or at least Raffy thought they did. But Luca's insecurities and Raffy's insistence on crafting perfection caused their relationship to crash and burn. Now, Raffy is after the perfect comeback, one that Luca can't ruin.

But when Raffy is forced to partner with Luca on his most ambitious build yet, he'll have to juggle unresolved feelings for the boy who broke his heart, and his own intense self-doubt, to get everything he's ever wanted: choosing his art, his way.
FIFTEEN HUNDRED MILES FROM THE SUN by JONNY GARZA VILLA

Julián Luna has a plan for his life: Graduate. Get into UCLA. And have the chance to move away from Corpus Christi, Texas, and the suffocating expectations of others that have forced Jules into an inauthentic life.

Then in one reckless moment, with one impulsive tweet, his plans for a low-key nine months are thrown—literally—out the closet. The downside: the whole world knows, and Jules has to prepare for rejection. The upside: Jules now has the opportunity to be his real self.

Then Mat, a cute, empathetic Twitter crush from Los Angeles, slides into Jules's DMs. Jules can tell him anything. Mat makes the world seem conquerable. But when Jules's fears about coming out come true, the person he needs most is fifteen hundred miles away. Jules has to face them alone.

Jules accidentally propelled himself into the life he's always dreamed of. And now that he's in control of it, what he does next is up to him.
THE MIRROR SEASON by ANNA-MARIE MCLEMORE

Graciela Cristales's whole world changes after she and a boy she barely knows are assaulted at the same party. She loses her gift for making enchanted pan dulce. Neighborhood trees vanish overnight, while mirrored glass appears, bringing reckless magic with it. And Ciela is haunted by what happened to her, and what happened to the boy whose name she never learned.

But when the boy, Lock, shows up at Ciela's school, he has no memory of that night, and no clue that a single piece of mirrored glass is taking his life apart. Ciela decides to help him, which means hiding the truth about that night. Because Ciela knows who assaulted her, and him. And she knows that her survival, and his, depend on no one finding out what really happened.
LOVE IS FOR LOSERS by WIBKE BRUEGGMANN

Did you know you can marry yourself? How strange / brilliant is that?

Fifteen-year-old Phoebe thinks falling in love is vile and degrading, and vows never to do it. Then, due to circumstances not entirely in her control, she finds herself volunteering at a local thrift shop. There she meets Emma . . . who might unwittingly upend her whole theory on life.
THE FOREST OF STOLEN GIRLS by JANE HUR

Hwani's family has never been the same since she and her younger sister went missing and were later found unconscious in the forest, near a gruesome crime scene. The only thing they remember: Their captor wore a painted-white mask.

To escape the haunting memories of this incident, the family flees their hometown. Years later, Detective Min—Hwani's father—learns that thirteen girls have recently disappeared under similar circumstances, and so he returns to their hometown to investigate… only to vanish as well.

Determined to find her father and solve the case that tore their family apart, Hwani returns home to pick up the trail. As she digs into the secrets of the small village—and reconnects with her now estranged sister—Hwani comes to realize that the answer lies within her own buried memories of what happened in the forest all those years ago.
AMERICAN BETIYA by ANURADHA D. RAJURKAR

Rani Kelkar has never lied to her parents, until she meets Oliver. The same qualities that draw her in–his tattoos, his charisma, his passion for art–make him her mother's worst nightmare.

They begin dating in secret, but when Oliver's troubled home life unravels, he starts to ask more of Rani than she knows how to give, desperately trying to fit into her world, no matter how high the cost. When a twist of fate leads Rani from Evanston, Illinois to Pune, India for a summer, she has a reckoning with herself–and what's really brewing beneath the surface of her first love.
THE MOST BEAUTIFUL GIRL IN CUBA by CHANEL CLEETON

A feud rages in Gilded Age New York City between newspaper tycoons William Randolph Hearst and Joseph Pulitzer. When Grace Harrington lands a job at Hearst's newspaper in 1896, she's caught in a cutthroat world where one scoop can make or break your career, but it's a story emerging from Cuba that changes her life.

Unjustly imprisoned in a notorious Havana women's jail, eighteen-year-old Evangelina Cisneros dreams of a Cuba free from Spanish oppression. When Hearst learns of her plight and splashes her image on the front page of his paper, proclaiming her, "The Most Beautiful Girl in Cuba," she becomes a rallying cry for American intervention in the battle for Cuban independence.

With the help of Marina Perez, a courier secretly working for the Cuban revolutionaries in Havana, Grace and Hearst's staff attempt to free Evangelina. But when Cuban civilians are forced into reconcentration camps and the explosion of the USS Maine propels the United States and Spain toward war, the three women must risk everything in their fight for freedom.
OF WOMEN AND SALT by GABRIELA GARCIA

In present-day Miami, Jeanette is battling addiction. Daughter of Carmen, a Cuban immigrant, she is determined to learn more about her family history from her reticent mother and makes the snap decision to take in the daughter of a neighbor detained by ICE. Carmen, still wrestling with the trauma of displacement, must process her difficult relationship with her own mother while trying to raise a wayward Jeanette. Steadfast in her quest for understanding, Jeanette travels to Cuba to see her grandmother and reckon with secrets from the past destined to erupt.

From 19th-century cigar factories to present-day detention centers, from Cuba to Mexico, Gabriela Garcia's Of Women and Salt is a kaleidoscopic portrait of betrayals—personal and political, self-inflicted and those done by others—that have shaped the lives of these extraordinary women. A haunting meditation on the choices of mothers, the legacy of the memories they carry, and the tenacity of women who choose to tell their stories despite those who wish to silence them, this is more than a diaspora story; it is a story of America's most tangled, honest, human roots.
THERE'S NO SUCH THING AS AN EASY JOB by KIKUKO TSUMURA

A young woman walks into an employment agency and requests a job that has the following traits: it is close to her home, and it requires no reading, no writing – and ideally, very little thinking.

She is sent to a nondescript office building where she is tasked with watching the hidden-camera feed of an author suspected of storing contraband goods. But observing someone for hours on end can be so inconvenient and tiresome. How will she stay awake? When can she take delivery of her favourite brand of tea? And, perhaps more importantly – how did she find herself in this situation in the first place?

As she moves from job to job, writing bus adverts for shops that mysteriously disappear, and composing advice for rice cracker wrappers that generate thousands of devoted followers, it becomes increasingly apparent that she's not searching for the easiest job at all, but something altogether more meaningful…
EXCUSE ME WHILE I UGLY CRY by JOYA GOFFNEY

Quinn keeps lists of everything—from the days she's ugly cried, to "Things That I Would Never Admit Out Loud" and all the boys she'd like to kiss. Her lists keep her sane. By writing her fears on paper, she never has to face them in real life. That is, until her journal goes missing . . .

Then an anonymous account posts one of her lists on Instagram for the whole school to see and blackmails her into facing seven of her greatest fears, or else her entire journal will go public. Quinn doesn't know who to trust. Desperate, she teams up with Carter Bennett—the last known person to have her journal—in a race against time to track down the blackmailer.

Together, they journey through everything Quinn's been too afraid to face, and along the way, Quinn finds the courage to be honest, to live in the moment, and to fall in love.
NOT HERE TO BE LIKED by MICHELLE QUACH

Eliza Quan is the perfect candidate for editor in chief of her school paper. That is, until ex-jock Len DiMartile decides on a whim to run against her. Suddenly her vast qualifications mean squat because inexperienced Len—who is tall, handsome, and male—just seems more like a leader.

When Eliza's frustration spills out in a viral essay, she finds herself inspiring a feminist movement she never meant to start, caught between those who believe she's a gender equality champion and others who think she's simply crying misogyny.

Amid this growing tension, the school asks Eliza and Len to work side by side to demonstrate civility. But as they get to know one another, Eliza feels increasingly trapped by a horrifying realization—she just might be falling for the face of the patriarchy himself.
THE KNOCKOUT by SAJNI PATEL

If seventeen-year-old Kareena Thakkar is going to alienate herself from the entire Indian community, she might as well do it gloriously. She's landed the chance of a lifetime, an invitation to the US Muay Thai Open, which could lead to a spot on the first-ever Olympic team. If only her sport wasn't seen as something too rough for girls, something she's afraid to share with anyone outside of her family. Despite pleasing her parents, exceling at school, and making plans to get her family out of debt, Kareena's never felt quite Indian enough, and her training is only making it worse.

Which is inconvenient, since she's starting to fall for Amit Patel, who just might be the world's most perfect Indian. Admitting her feelings for Amit will cost Kareena more than just her pride–she'll have to face his parents' disapproval, battle her own insecurities, and remain focused for the big fight. Kareena's bid for the Olympics could very well make history–if she has the courage to go for it.
HAVE WE MET? by CAMILLE BAKER

After losing her best friend to cancer, Corinne's life is in flux. She has moved back to Chicago, is considering her next career move (or temp job), and has absolutely no time to look for love—until a mysterious dating app called Met suddenly appears on her phone, and with it, an invitation for Corinne to reconnect with four missed connections from her past. One of them, Met says, is her soul mate…

Corinne doesn't believe the app for a second, but when she very quickly finds herself with back-to-back blasts from the past, she'll have to consider if maybe she's wrong about it. The thing is, Corinne's also been introduced to a really great guy outside the app's influence. As their feelings for each other grow, Corinne has to wonder: With her apparent true love still out there, should she tap yes to the next match?

With help from a new group of friends, her loving if annoying family, and maybe a touch of fate, can Corinne come to terms with the loss she's still reeling from, take control of her career, and find love along the way?
I tried to include books that I personally have not heard being talked about too much, because who doesn't love discovering a good underrated gem 😌 my goal is to get at least a few of these in over winter break, so fingers crossed that happens and my mood reading habit allow for it.
What was your favorite 2021 Release? Are there any you still want to get to?