Okay, we are officially half way done with 2021 and I am,,,not okay with that. Can time please just slow down for a minute and let me breathe??! This year feels like it's speeding by.
June was a relatively good month for me. I'm on a break from classes (though I am taking a summer course 🥲), I was able to do some travelling, and I actually went out with friends for the first time in over a year! By no means is the pandemic over but restrictions are starting to ease up a little, at least where I am, and fingers crossed things stay that way. I hope all of you are continuing to stay safe and healthy ❤️
In terms of blogging, I've been able to find a good rhythm that allows me to post pretty regularly! Having no school is definitely helpful in regards to that and I only wish it could stay like this for the whole year. I genuinely love recommending books, writing reviews, and chatting with all of you about them so being able to post more often has been making me so happy. I am expecting this schedule I have to continue through July (yay) and probably August as well, though things will be a little more busy at that point.
ANYWAYS, before I go on any more tangents, let's get into the monthly wrap-up and talk about some books 🥳
BOOKS I READ
I read a total of 8 books this past month and DNF'd one. To be honest, most of the books were pretty average and I felt very meh about them so that was not great. But at the same time, at least I didn't straight-up dislike anything 🤷🏽‍♀️
THE INHERITANCE GAMES by JENNIFER LYNN BARNES

My first read of the month was so. fun. I had such a good time reading this whodunnit style mystery and it gave me very strong Knives Out vibes, so if you enjoyed that movie then you 100% need to read this book. There's a lot of intrigue, rich kids, and backstabbing involved AND a sequel comes out this year so this is your sign to read it if it's on your TBR and you haven't already [⭐️⭐️⭐️.5]
FIVE FEET APART by RACHAEL LIPPINCOTT

This was a DNF for me you guys, and I hate to say it considering how much hype it's gotten but the story is very predictable. Like I could guessed the ending before I even started reading. Anyways, the only reason I started this book is so I could watch the movie and the only reason I want to watch the movie is Cole Sprouse. This is going to have to be one of those times where I watch the movie without finishing the book first ¯\_(ツ)_/¯ [DNF]
THE KINGDOM OF BACK by MARIE LU

My thoughts towards this one are very conflicted. On one hand I was a huge fan of the idea of this book and getting to know Nannerl Mozart, the lesser known sister of the famous Wolfgang Mozart. Reading this from her perspective was so intriguing and my heart really went out to her. On the other hand, though, this book was very fantasy heavy which I wasn't expecting. I thought it would just be a little magical realism. Anyways, that's not necessarily a bad thing but it was a little too whimsical for me [⭐️⭐️⭐️]
EMERGENCY CONTACT by MARY H.K. CHOI

You can check out my full review for this book here, but this was again a book I felt very indifferent towards. The characters were alright, the plot was kind of slow, and the romance just felt really flat to me. I actually had high hopes for Emergency Contact buuut was let down. I still did like it though, just not as much as I would have hoped [⭐️⭐️⭐️]
THINGS FALL APART by CHINUA ACHEBE

This book is very different from what I normally read and could be considered a modern classic, I think. Anyways, I found it to be eye-opening and I'm glad I got the chance to read it. There really wasn't a clear plot and the main character wasn't very likable, which I'm guessing was intentional on the author's part and telling of the time period during which this takes place. Overall, it was pretty good! [n/a]
THIS IS MY AMERICA by KIM JOHNSON

Wow, this book sure knows how to pack a punch. Author Kim Johnson made the necessary discussion in this book about race in America, focusing more specifically on incarceration and the death row. Tracy, our main character, is determined to help her father and prove his innocence. She was such a strong character and had no limits when it came to protecting her family and letting justice be served. That being said, there were also elements of this book I didn't love, like the love triangle between Tracy, Quincy, and Dean. I don't like love triangles in general tbh but it just felt really unnecessary and it felt like their drama sometimes took away from the main storyline. [n/a]
I'M NOT DYING WITH YOU TONIGHT by KIMBERLY JONES & GILLY SEGAL

This is one of those books I saw at the library and picked up on a whim! Actually this was one of my favorite reads of the month and I read it all in one sitting 🤧 This book all takes place within the span of one night and is told in alternating POV's between Campbell and Lena, both high schoolers, who are very different from each other and each have stereotypes in their head for who the other girl is. After a violent riot breaks out at their school during a football game, these girls are forced to work with each other to get to safety. This book felt like really high stakes and I just kept wanting to find out what would happen. I would definitely recommend! [⭐️⭐️⭐️⭐️]
KNOW MY NAME by CHANEL MILLER

The last-but certainly not least-book I read in June! I listened to this on audiobook, which was narrated by the author, and found it to be a very powerful and moving memoir about sexual assault and rape culture. Miller wrote a very authentic recount of her experiences and I really think everyone should read this. [⭐️⭐️⭐️⭐️.5]
POSTS I LOVED
One of my favorite parts about blogging is reading other people's posts! There were so many amazing ones this month I'd love to highlight here <33
I am sure there are so many more amazing bloggers with amazing posts that I loved and forgot to include on here but you are so appreciated 💖
MOVIES/TV SHOWS I WATCHED
I was able to catch up on a few stuff I missed earlier because I *finally* have free time after what feels like forever. Anyways, I probably forgot to mention a few but here are some stuff I remember watching.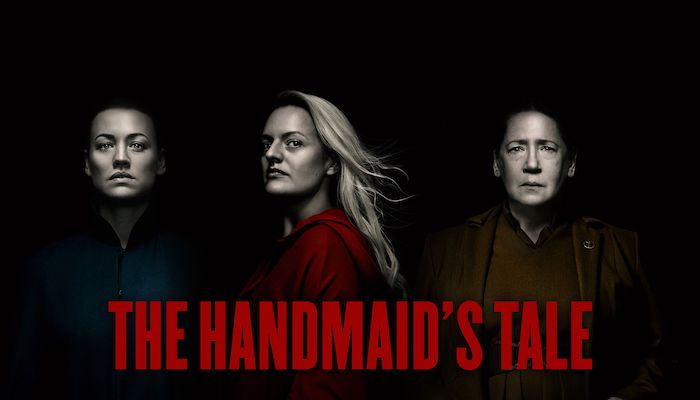 And that's a wrap on June! Right before posting this, I received a notification from WordPress that we reached 100 followers on this blog!!! That is literally so amazing and something I never expected when I first started posting so THANK YOU ALL SO MUCH ❤️ I'll probably do a little celebration post sometime in the future but for now I'm just so grateful and it was such an amazing and great way to end the month <33